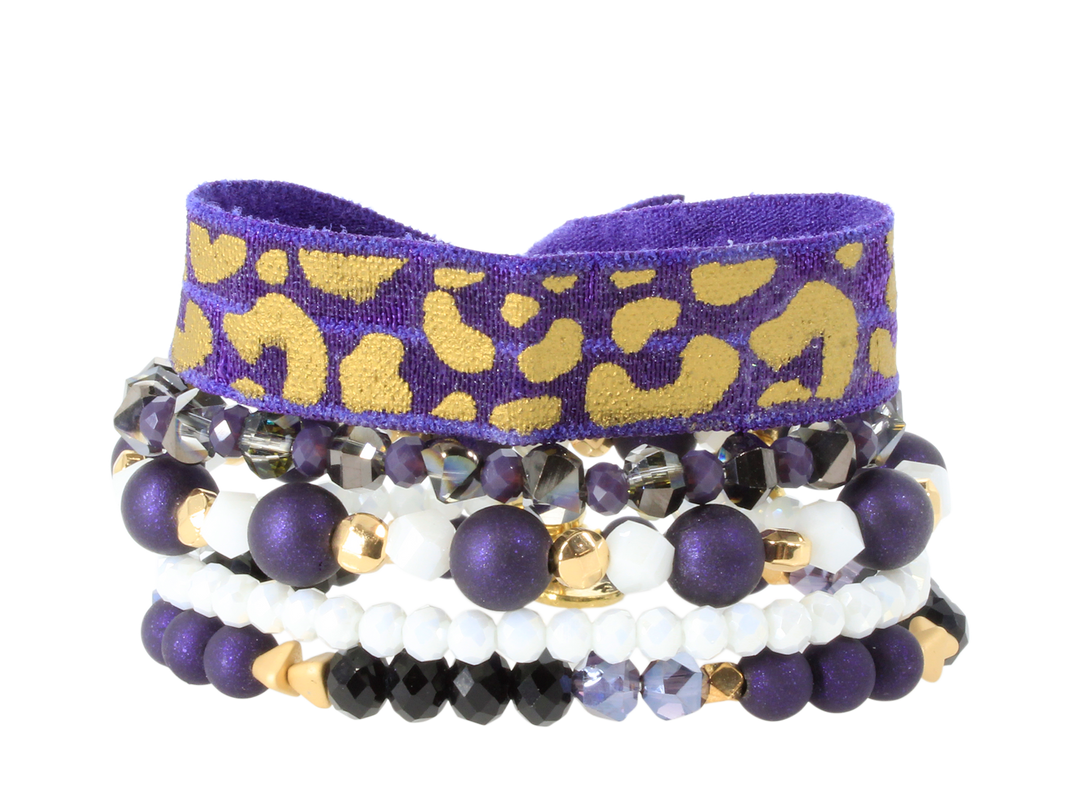 Gameday Stack- Martin
---
Wear your team loud and proud on your wrists! These statement bracelets feature a leopard print hair tie, bedecked with pretty gems, and are surrounded by classic purple, white and gold crystal beaded stretch bracelets.

5 pieces
All Stretch and Separate Pieces
Bracelets are 'one size fits most' and are designed to fit up to a 7.5" wrist comfortably.
Please be aware that due to the unique and handmade nature of each product, colors, shapes, and bead sizes may vary slightly from the photos and descriptions.