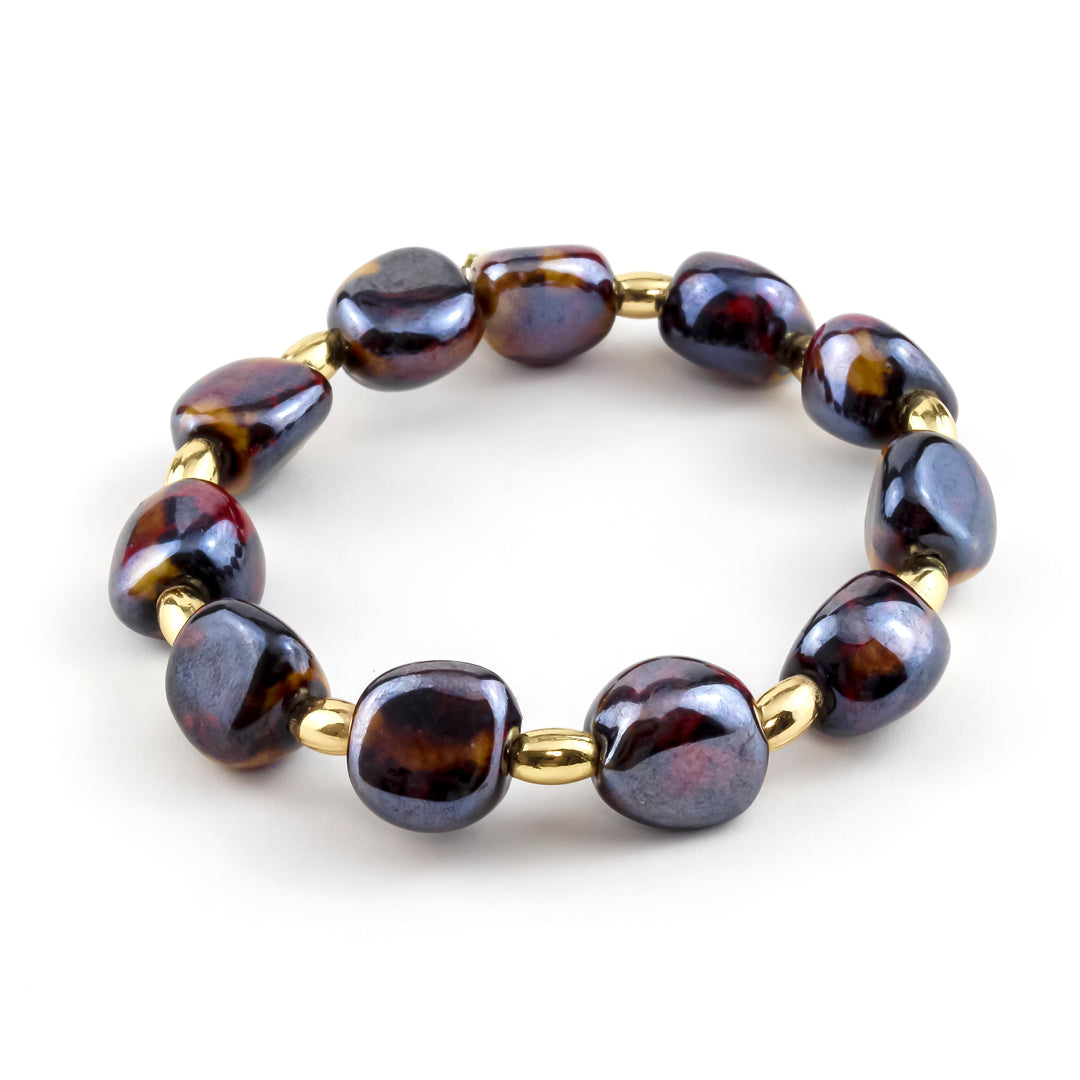 Atomic Rock Bracelet Brown
---
Fall 2023

This Atomic Rock Bracelet Brown is a must-have accessory for the season. Featuring a brown marbled bead with gold accent beads. Crafted to last, this stylish bracelet is perfect for making a bold statement.

Lead & Nickel Free

Bracelets are 'one size fits most' and are designed to fit wrists up to 7.5" comfortably.

Stretch & Pull Closure

Please be aware that due to the unique and handmade nature of each product, colors, shapes, and bead sizes may vary slightly from the photos and descriptions.