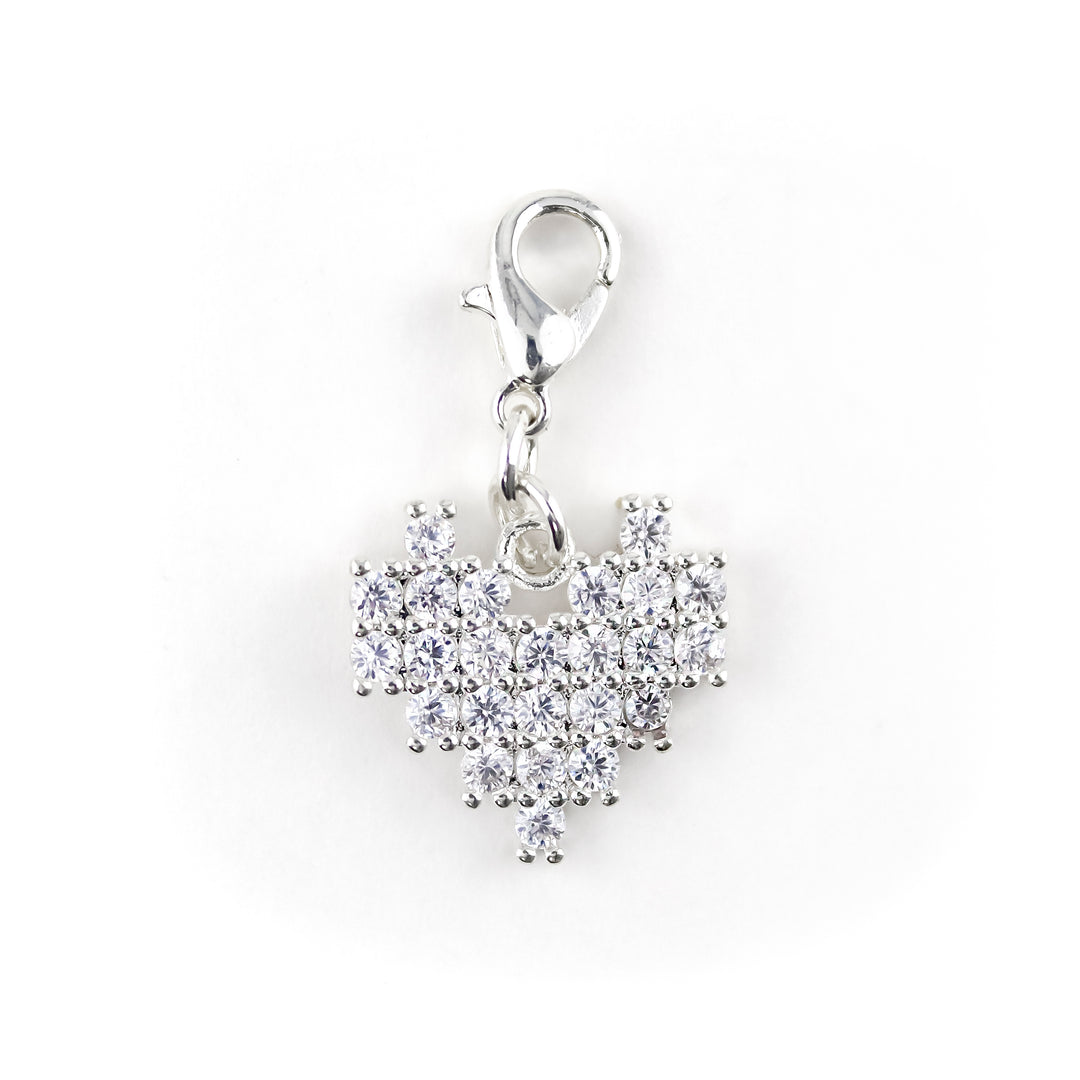 Lover Era Charm- Digital Silver
---
Introducing the Lover Era Charm - Digital Silver. This sparkling, TSwift inspired charm is made with pave crystals and sparkles galore. Showcase your style with this fashionable, detachable charm.

Attach to an Erimish bracelet or necklace

Lobster clasp charm

All of our natural stone beaded bracelets are 100% natural, and therefore will vary in shape, size and color from piece to piece.
As with any natural stone, protect it from direct contact with liquids and chemicals including salt water, hair products, lotions, perfumes or oils.