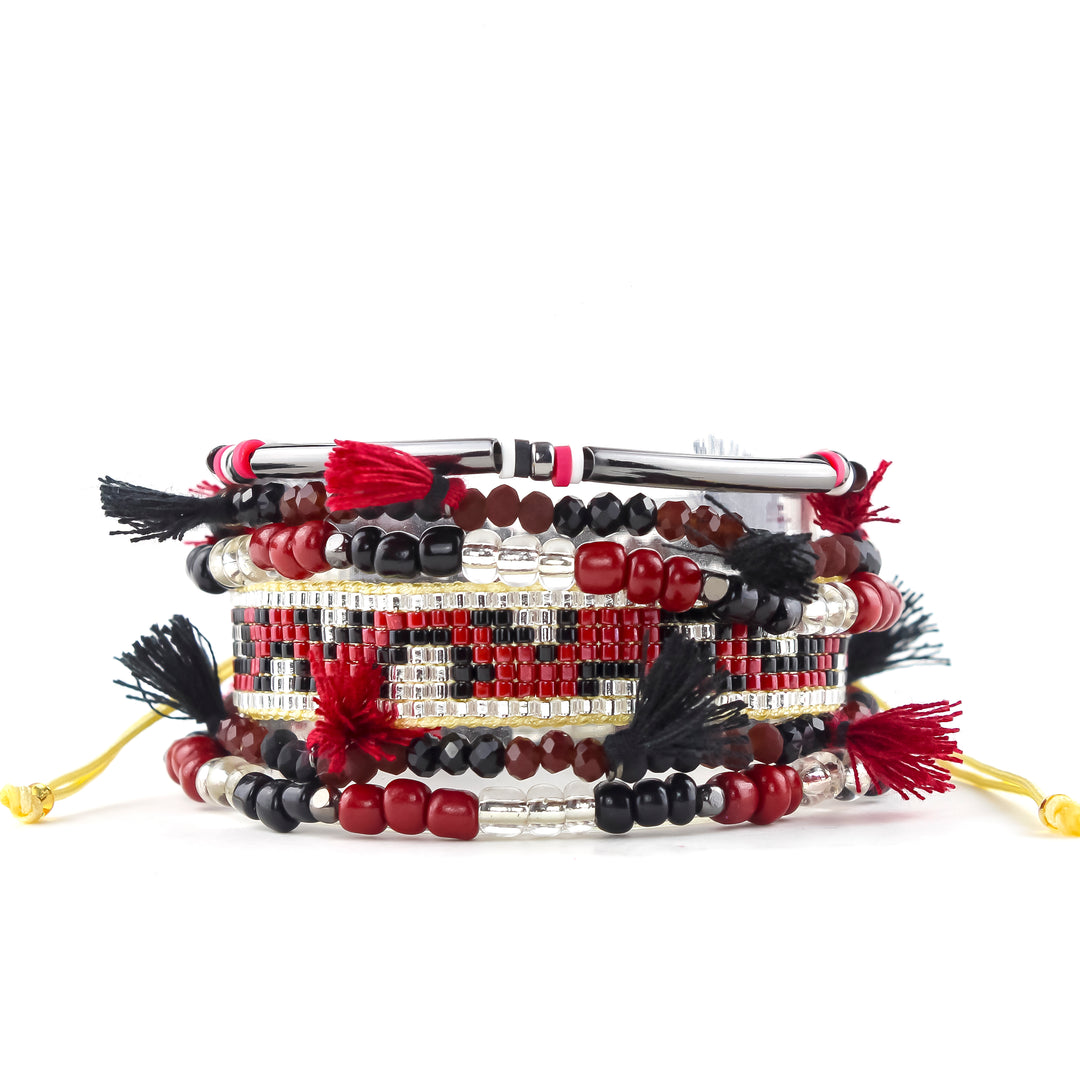 Mike Card Stack
---
The Mike Card Stack is an essential item for any fan's gameday style. With maroon and black colors, the sleek stack features dainty styles, cute tassels, and an eye catching design. Complete your look with this must-have stack!

All stretch and pull closure
All Separate Pieces
6 Pieces
Bracelets are 'one size fits most' and are designed to fit up to a 7.5" wrist comfortably.
Lead and Nickel Free
Please be aware that due to the unique & handmade nature of each product, colors, shapes, and bead sizes may vary slightly from photos and descriptions.