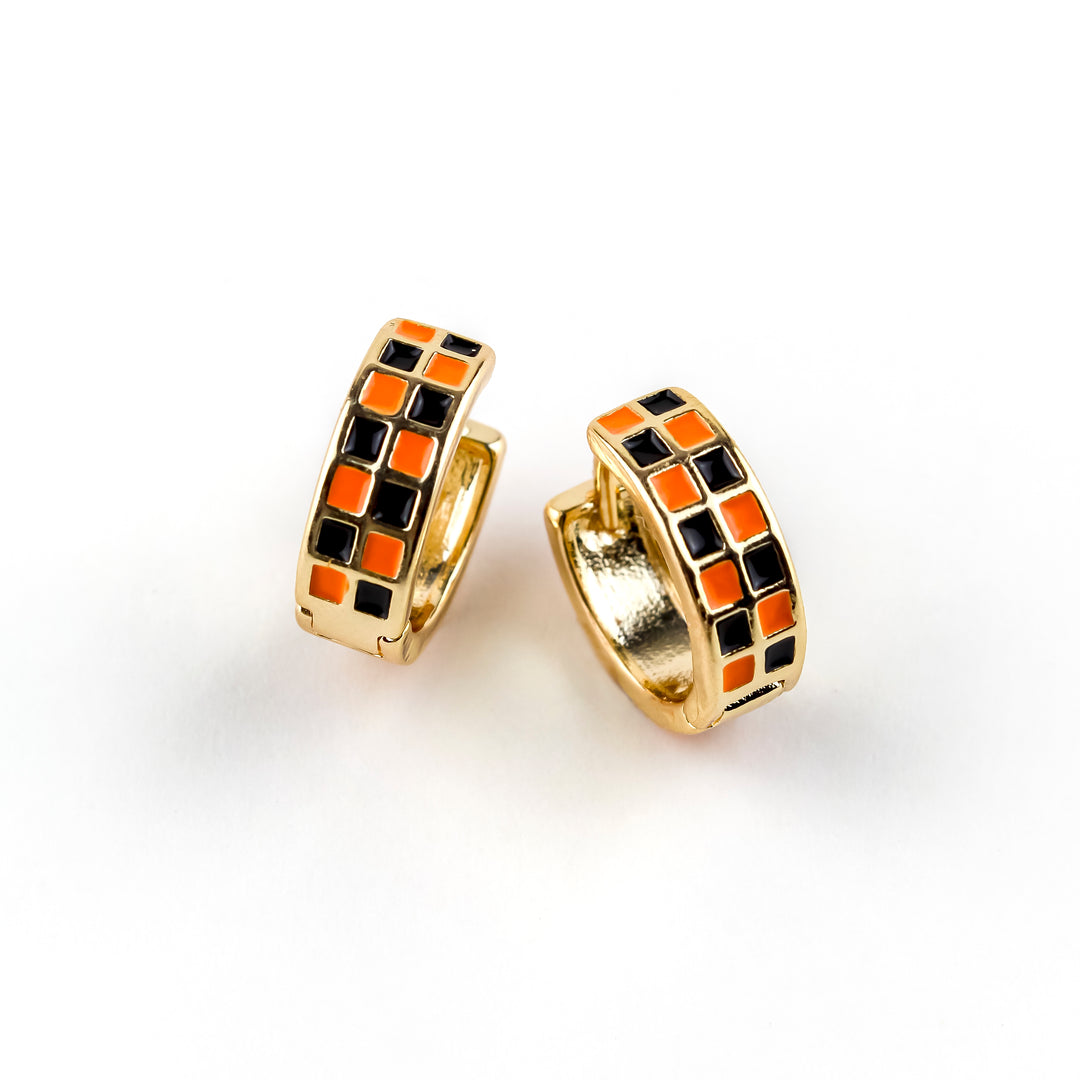 Pete Huggie Earring
---
The Pete Huggie Earring is perfect for anyone looking for a modern and stylish look. This huggie-style earring is designed to delicately hug the earlobe for maximum comfort. It makes an excellent choice for everyday wear and is sure to become a favorite in your jewelry collection.

Orange, black, & gold

Lead & Nickel Free

Please be aware that due to the unique and handmade nature of each product, colors, shapes, and sizes may vary slightly from the photos and descriptions.