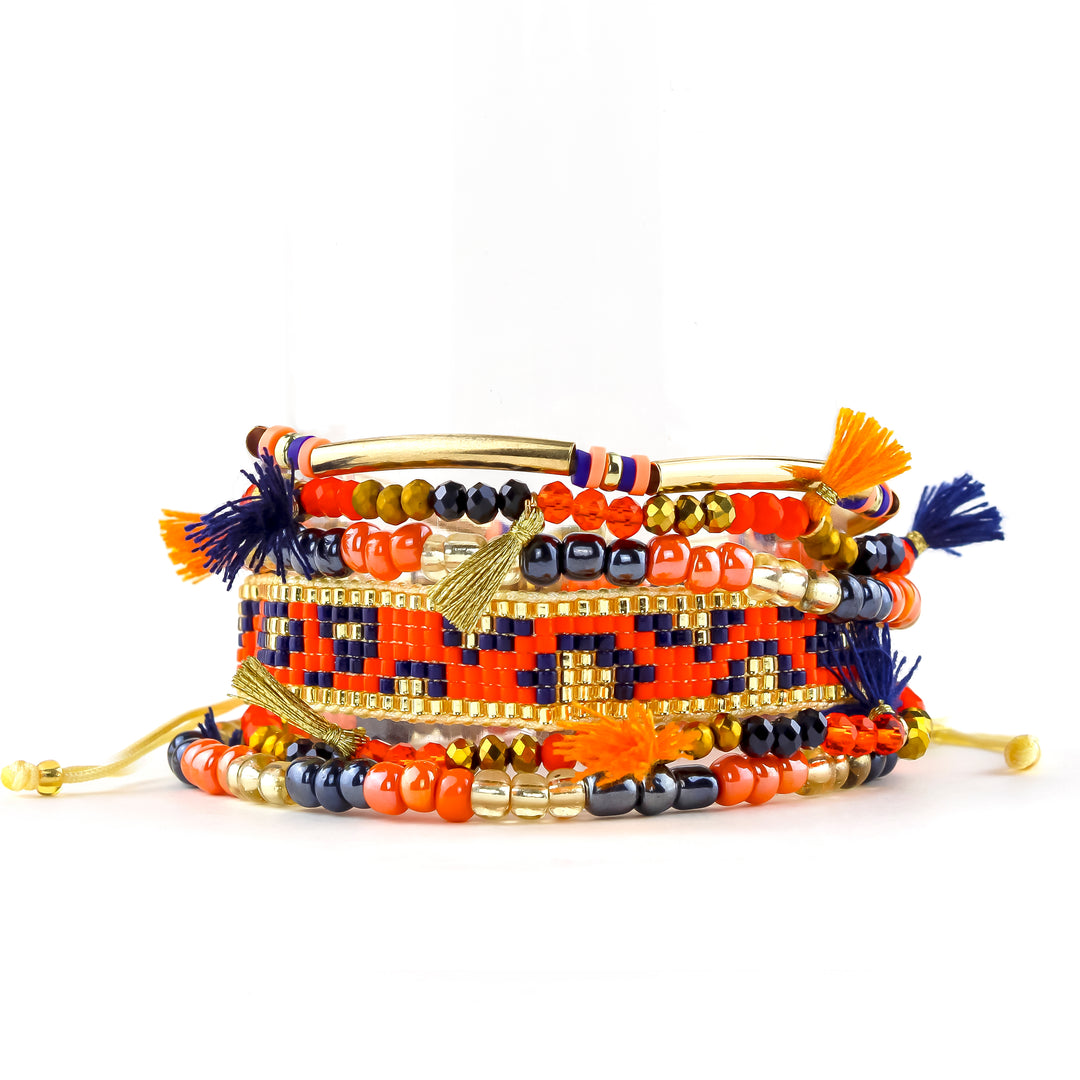 Tyler Card Stack
---
The Tyler Card Stack is a dainty bracelet stack featuring navy and orange with gold accents. Add charm and sophistication to your wardrobe with this stylish and modern gameday accessory.

All stretch and pull closure
All Separate Pieces
6 Pieces
Bracelets are 'one size fits most' and are designed to fit up to a 7.5" wrist comfortably.
Lead and Nickel Free
Please be aware that due to the unique & handmade nature of each product, colors, shapes, and bead sizes may vary slightly from photos and descriptions.