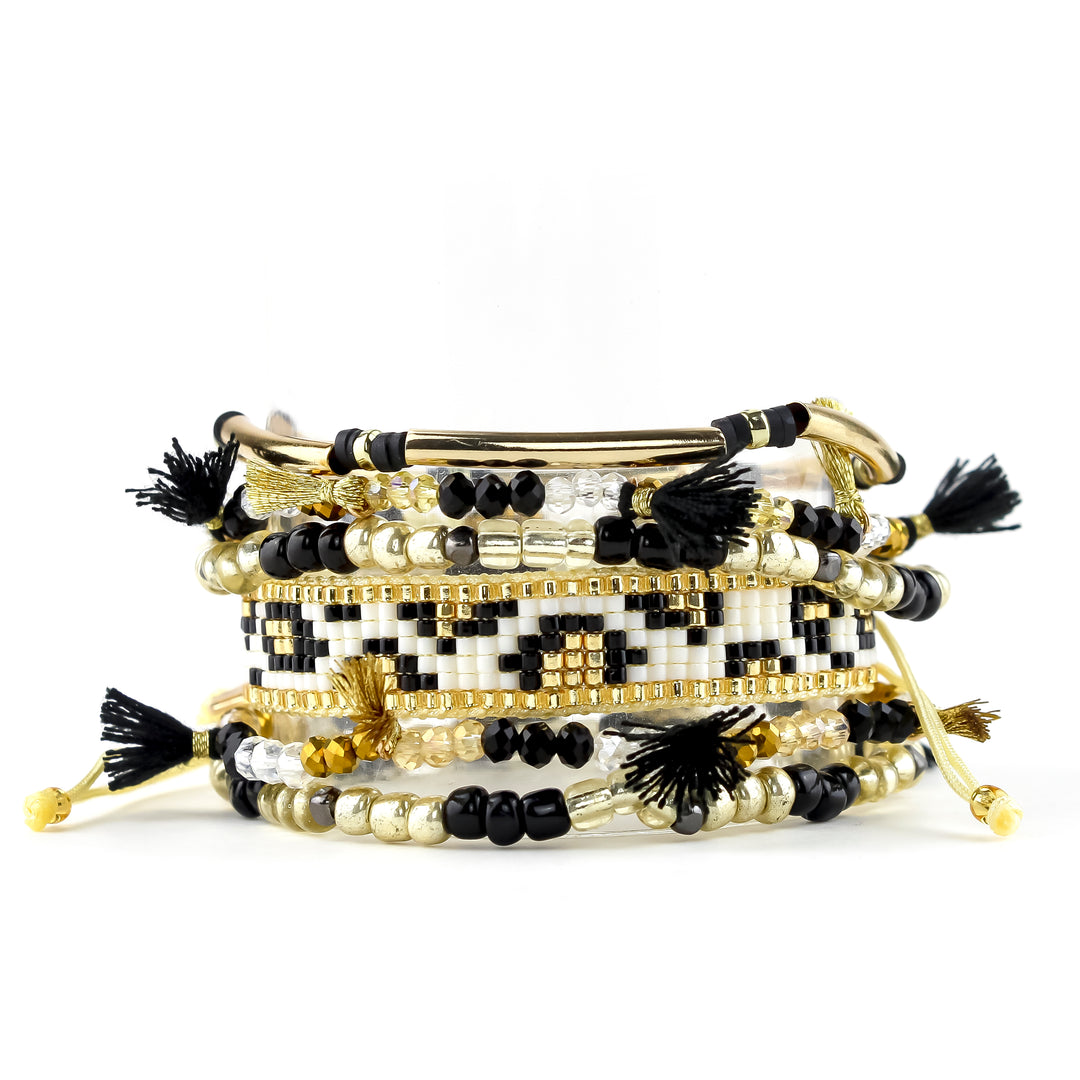 Will Card Stack
---
This Will Card Stack is the perfect accessory to add some flare to your wardrobe. Crafted from black and gold with white accents, it features small tassels and a stylish leopard print. It's a fashionable and functional way to bring some spice to any look.

All stretch and pull closure
All Separate Pieces
6 Pieces
Bracelets are 'one size fits most' and are designed to fit up to a 7.5" wrist comfortably.
Lead and Nickel Free
Please be aware that due to the unique & handmade nature of each product, colors, shapes, and bead sizes may vary slightly from photos and descriptions.